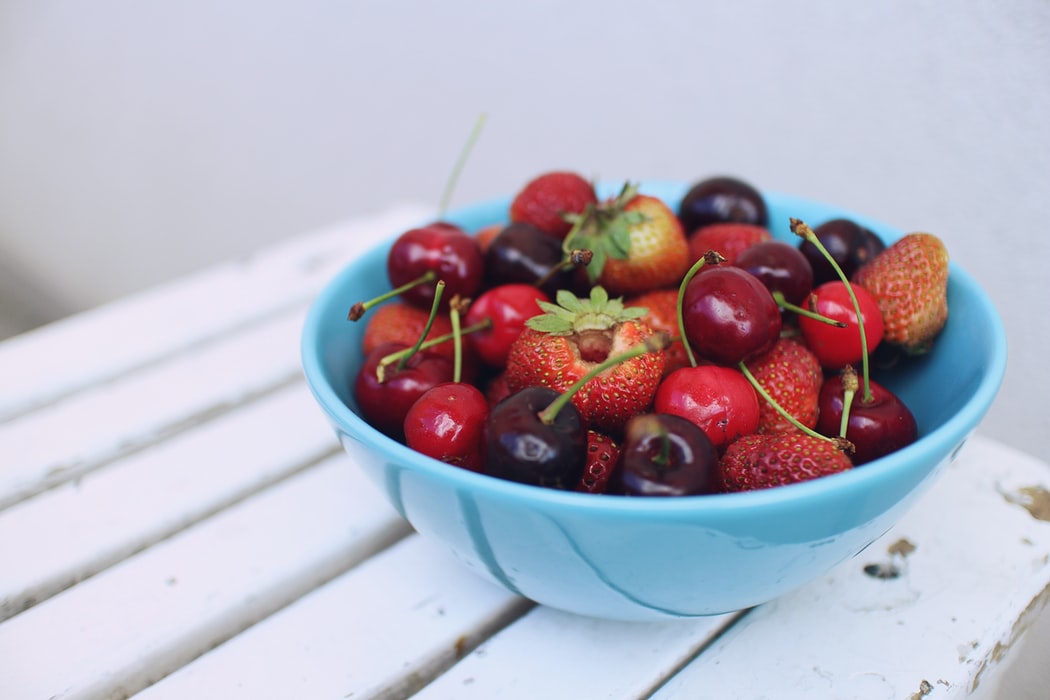 Did you know that 1 in 4 kids in Canada are either overweight or obese? In the United States is 1 in 3. There's an 80% chance of these kids becoming an obese adult. Health implications include increased risk of heart disease (the number one killer in North America), high blood pressure, diabetes, breathing problems, trouble sleeping and esteem/psychological issues. Obesity can be managed with proper and regular nutrition and physical activity.
Change Eating Habits: 3 meals a day is essential for NOT overeating. If you skip a meal, you'll want to eat more to compensate. Enjoying home cooked meals with your family at the dining table develops a routine and give everyone the opportunity to talk about their day. Avoid eating in front of the TV or computer – turn them off. Snacks in the morning and afternoon should be light and healthy. Choose fruit, vegetables, unsalted nuts, yogurt or drink a glass of milk or water. This will tie you over until your next meal. Plan meals, make health food selections (less fatty foods, more fish and veggies), and control portions. It's not necessary for your kids to eat everything on their plates if they are full. But be sure not to give in to snacks before bedtime if they don't finish their dinner.
Cut out Convenience and Processed Foods: Limit eating out, especially at fast food chains and restaurants. Convenience and processed food require no preparation and contain few if any nutritional value. They are loaded with empty calories ingredients like pasta, breadcrumbs, corn flour, processed potato, processed egg and milk products as well as hydrogenated vegetable oil, saturated fats, gums, sugar substitutes etc, and then made to be tasty with herbs and spices, salt, mono-sodium glutamate, sugars, artificial colours, artificial flavourings, and preservatives.
Pack a Healthy Lunch: Convenience and packed foods may be an easy solution for children lunches but they have little of the nutrition growing kids need. Knowing what your kids consume at school is important in a better eating habits. That's why we suggest making lunches from scratch and packing them into reusable containers. This will help you control how much they eat and allows you to adjust the portions for your child – there's less waste and cost in packing what they will eat. The best way to get them to eat is to let them help pick and pack their lunches. They will also learn what healthy lunches have in them, thus starting their own healthy eating habits for later in life where nutrition continues to be important.
Next week, we will feature 9 Days of Healthy Litter-less Lunches where we will provide ideas for healthy, fun lunches that you can make with your kids. These lunches are ideal for preschool and elementary school kids but can be adapted for teens and adults.
Our article is on nutrition but since I brought up the subject of exercise – here's a bit more information for your reference.
Increase Physical Activity: Children 5-17 years old should have at least 60 minutes of moderate to vigorous-intensity exercise DAILY, and it should be 3 times a week. More is better but activities should include something that strengthens muscles and bone. The Health Agency of Canada has some suggestions for kids. For adults including seniors, it should be at least 2.5 hours a week (ideally each session should be 10 minutes or more) for a healthy lifestyle.