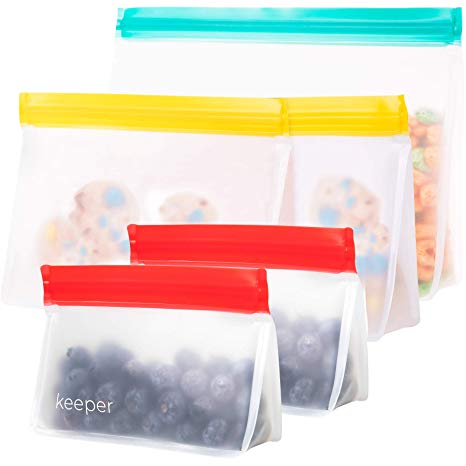 Plastic has been a significant part of our daily lives for the past fifty years and it's likely that we cannot completely do without it, at least not for the next little while. The trouble with plastic is that it's a petroleum based product and takes about 1000 years to breakdown. Plastic never really decomposes – it just breaks down into little pieces which adds a different level of issues to our environment.
So in the meanwhile, only about 20% of all plastic water bottles are recycled in North America. Most go into landfills where they sit for a very long time. We believe in eliminating plastic altogether however it's not quite feasible at this time so we're doing the next best thing and using the recycled bottles for our attractive and fun reusable lunch bags.
Until we can find a feasible alternative to plastic, we need to reduce on using plastic products, and we need to prevent it from entering our waste streams and ending up in places like the Great Pacific Gyre. In the meanwhile, in order to drive demand for recycling, reusable bags made from post-consumer rPET help keep bottles from ending up in the ocean.
Fill Your Own lunch bags are made from 100% recycled PET which is what the plastic single-use water bottles are made of. We only use Oeko-Tex certified rPET which means it really is made from recycled water bottles, no greenwashing. Our lunch bags are reusable and compact, folding up small and are also machine washable. They come with comfort handles for ease of carrying as well as a nickel-free snap to keep foods in. All the designs are done by Canadian artists to make being green fun and eco-friendly. We help you take a step towards greener every day living.